Filmmaker in residence - welsh national opera
As the Filmmaker in Residence Carys has created and directed a trilogy of short narrative films, each influenced by themes highlighted in WNO's Autumn 2017 Russian Revolution Season; Eugene Onegin, Khovanshchinaand From the House of the Dead. The films are an artistic response to the operas and revisit these classic stories through a modern lens.
GRAM GIRL
Follows the late night adventures of a young woman who has become obsessed with her Instagram persona. The film delves into the overly curated world that we produce from our everyday lives.
"If only I could come face-to-face with my face, I could make the magic adjustments. Really work out my best side. No more duds. Each image pure dynamite. Aren't we going for perfection here? Nothing else will do. I'm not getting anywhere in life if I don't get this right."
ALT
Focuses on the political unrest, racial and gender tension that is giving rise to alt-right and extremist groups like the 'Proud Boys'. The film is inspired by an interview taken of the individuals who helped organise the riot in Charlottesville and explores how these violent groups are revolting against progressive movements.
"We're being replaced. It's a genocide by replacement. We are being replaced culturally, ethnically. That's part of the UN definition of genocide, did you know? Genocide is replacing a people. That's what they are doing to us."
FLUORESCENCE
Written by Syrian artist, Kinana Issa, the film explores the themes of liberation and captivity. It follows a woman whose journey of immigration is over, but whose suffering continues. The story gives voice to women who have been impacted by immigration.
"I try to mock the distance, it stays. What's near stretches even further away. I try to wipe the borders, they multiply. I see a betrayal in looking back, another in moving forward."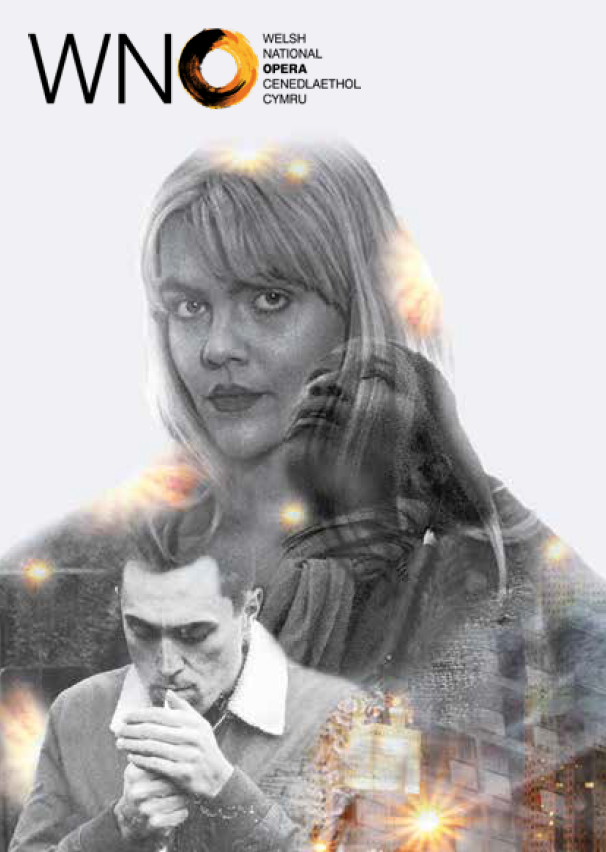 Film premiere with Q&A at Cineworld
On November 15, 2018, Welsh National Opera and Film Cymru Wales present an exclusive film screening featuring the work of our Filmmaker in Residence, Carys Lewis.
The screening will be followed by a short Q and A session with the filmmaker.
Presented by Welsh National Opera. Brought to you by the support of Ffilm Cymru Wales and BFI Network with the support of National Lottery in Partnership with Welsh National Opera.
Thank you to Cineworld for supporting this event.
Freedom Season - Digital Arts Exhibition
As part of WNO's Freedom Season, FLUORESCENCE will be part of the Digital Arts Exhibition, a curated a digital exhibition of immersive reality artworks to be exhibited at Wales Millennium Centre. Immersive work by international artists inspired by personal histories of facing prejudice and displacement by conflict will be experienced in Wales for the first time.